Kimberly (Kim) Immenhausen Kelly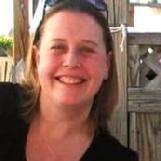 Kimberly (Kim) Immenhausen Kelly
About myself:

My professional degree is in Marketing. Since 1995, I have run a gift, collectible, decorative art and antique business. This involves numerous responsibilities relating to customer service, sales, and single item appraisal of antiquities and decorative art collectibles, as well as the back office work of buying, record keeping, and bookkeeping.
I travel, to appease my enduring love and study of late nineteenth and early twentieth century decorative arts & design styles of that period in history; the Art Nouveau period (1890-1914), and the Beaux Arts Period (1895-1925) my focus is on "Gardenalia" and the incorporation of nature-inspired elements , afternoon tea & tableware; this era coincided with the Industrial Revolution, Railways, and the rise of a prosperous middle class, both in the UK and in the United States.
I have obtained a Certificate of Completion in Appraisal Studies in Fine and Decorative Art from Northwestern University. I believe that continued education and on the job experience is an essential part of my continued career success, and networking with fellow peers in my chosen field an indispensable resource.
My personal handcrafted works are sold under our trade name 'Garden Dwellings', described as being "nature inspired rustic conservatism with a little fantasy tossed in for fun and good measure", using my own photographs and drawings of nature's vistas, flowers, birds and insects, I have inspired my mixed media works, Garden Dwellings sculptures, and glass mosaics, each piece is one-of-a-kind, as it is in nature.
IN THE ATTIC - Bicycle Repair, Model Trains, Antiques, Live Miniature Plants, Decorative Arts, Gift, and Collectibles
c/o: Volo Mercantile Mall, 27640 Volo Village Rd. Volo, Illinois 60073-9613
(847) 949-5077
Our eBay Store:
http://www.stores.ebay.com/Attic-Gifts

Specialties: antiques & decorative arts, garden ornaments, handcrafter of fine art & craft, miniature gardens & model garden railways, and retail business operations
IN THE ATTIC - Bicycle Repair, Model Trains, Antiques, Live Miniature Plants, Decorative Arts, Gift, and Collectibles
c/o: Volo Mercantile Mall, 27640 Volo Village Rd. Volo, Illinois 60073-9613
(847) 949-5077
Our eBay Store: http://www.stores.ebay.com/Attic-Gifts